Enjoy up to 25% off Friends of Joules in the early Black Friday sale. Joules features a great range of homemade innovative and unique fashion, lifestyle, furniture and homeware pieces you will love. If you are shopping around for the perfect gift then you are sure to find something unique and delightful at Joules.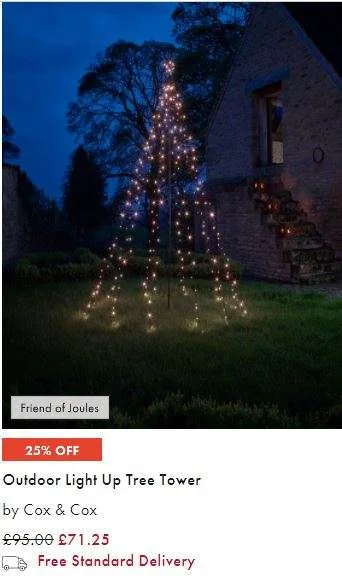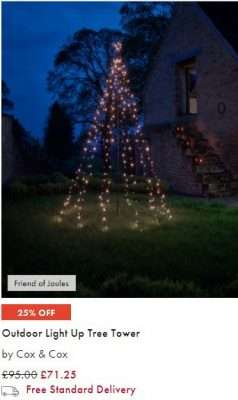 There are many other stunning Christmas decorations available in their sale. The Outdoor Tree Tower is always a popular one and goes quite quickly.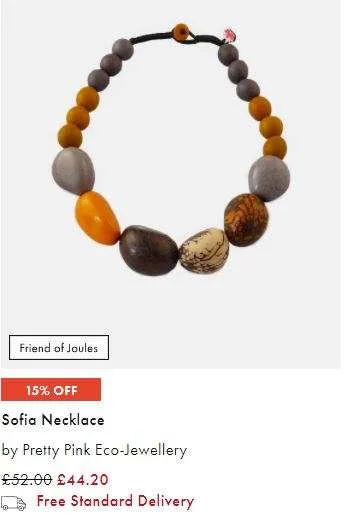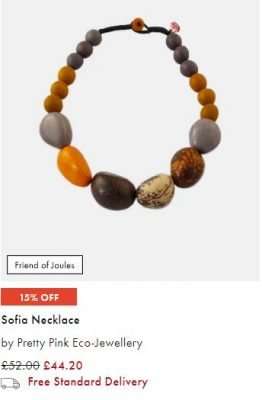 A designer Sofia necklace that is made from vegetable ivory and full nut polished pieces. a really ethical and natural jewellery piece for your wardrobe.
Price Updated 18, November, 2023 by Admin