When it comes ti fine dining, breakfast, snacking or using your dining table for homework, having a comfortable dining chair to sit on is essential. Here is our pick of the most comfortable and top rated dining chairs around.
Maison Upholstered Dining Bench
We all know that wooden dining benches were all the rage in 2018. Furniture Village have take that trend and added to it with the upholstered Maison Bench. Large enough for two children or adults, the Maison is padded, angled and supremely comfortable. This will surely add a touch of high glamour to your dining space.
Currently available from: Furniture Village for £419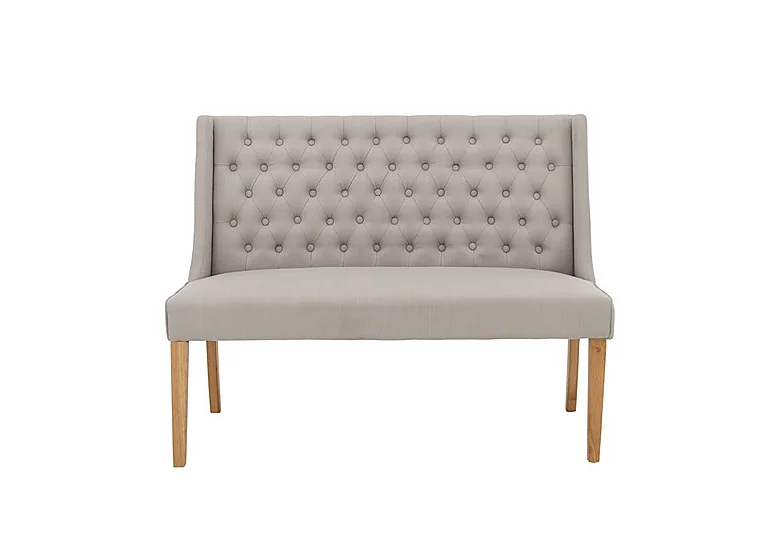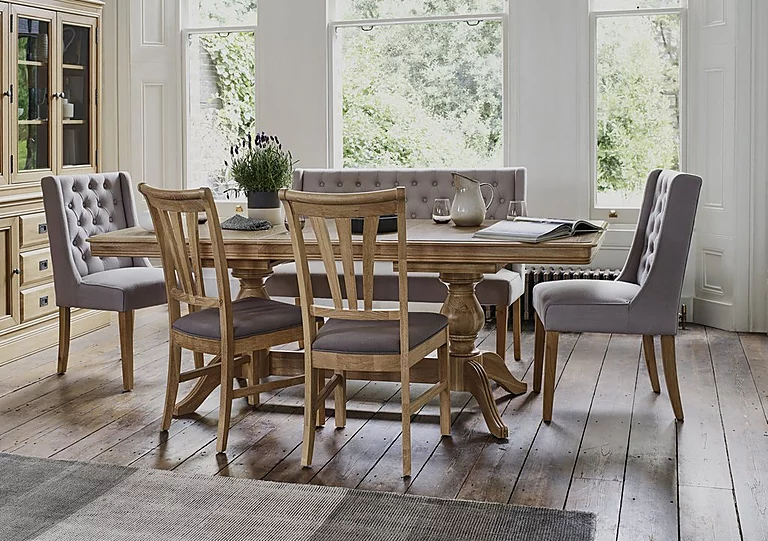 Stafford Velvet Dining Bench – Charcoal
The well designed and sturdy 2 metre long dining chair is a real showstopper. The upholstery is made from a poly/cotton mix that makes this bench stylish and breathable.
Currently available from: OKA for £1,595
Stressless Mint Low Back Dining Chair
The ultra modern 2021 styled dining chair has a clean oak frame with Batik Leather upholstery. Easy to clean and extremely comfortable for all your dinner guests.
Currently available from: Barker and Stonehouse for £399
Beckton Swivel Dining Chair
Affordable and comfortable, this swivel dining chair can be a staple for any home. Forget the sound of scraping chair feet on wooden floors when you can swivel in and out of them.
Currently available from: Barker and Stonehouse for £99
Set of 2 Hepworth Striped Dining Chairs
These timeless striped dining chairs with high back and scrolled top will look fantastic around your dining table. They have a classic fabric design with complimentary wooden legs.
Currently available from: Marks & Spencer £279
Marca Terai Folding Chair
If you live in a small flat or have a small dining area this is the perfect dining chair for your home. With breathable cotton upholstery the folding Marca Chair can be brought out when needed and stowed when finished.
Currently available from: Anthropologie for £198
Torino Dining Chair
When you look at the Torino it oozes comfort and design elegance. You really can imagine yourself taking a relaxing rest from the four course meal in the curved, thick velvet dining chair with curved sides.
Currently available from: My-Furniture for £139.99
Eubanks Upholstered Dining Chair (Set of 2)
The cantilever chair is as comfortable as it looks. With a sturdy frame and well padded frame the Eubank slightly rocks as you sit on it. As you get through your meal you can gently rock the after dinner coffee away.
Currently available from: Wayfair for £213.99
39,288 total views, 638 views today