If you're looking for a way to create a cosy and festive atmosphere in your home, you might want to check out these three candles from The White Company. They are all part of the Winter collection, which features a signature scent of cinnamon, clove and orange, blended with a hint of vanilla and amber. Here's a brief overview of each candle:
– The Winter Botanical Candle is a stunning centrepiece for your table or mantelpiece. It has a clear outer shell filled with natural botanicals, such as pine cones, berries and cinnamon sticks, that are hand-poured with wax and infused with the Winter fragrance. The candle has four wicks and burns for up to 148 hours.
– The Winter Large Candle is a classic and elegant option for any room. It has a glass holder with a silver lid, and a single wick that burns for up to 70  hours. The candle comes in a beautiful gift box, making it a perfect present for someone special.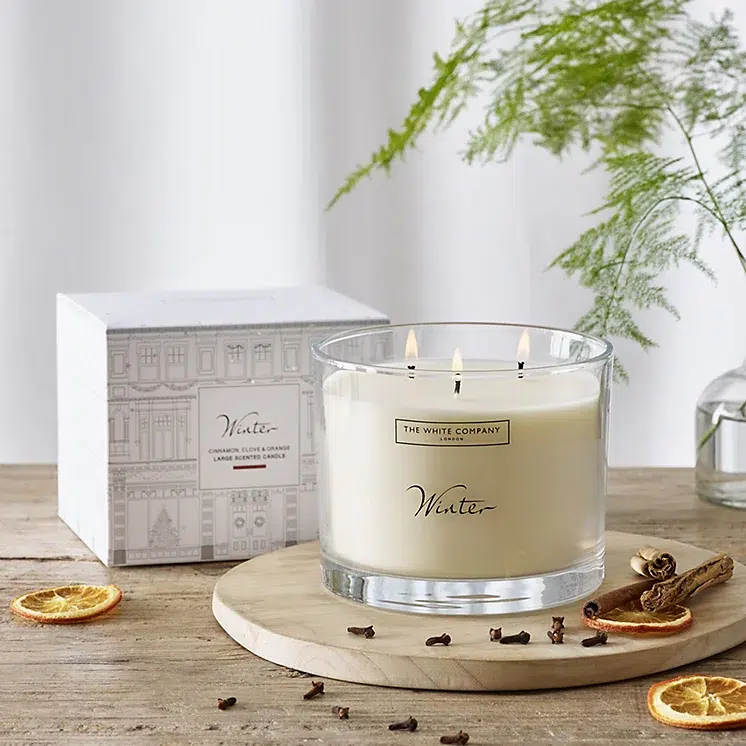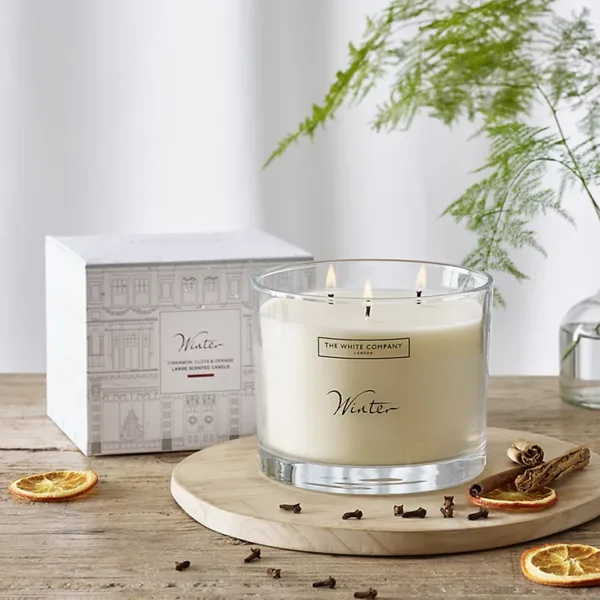 – The Winter Indulgence Candle is a luxurious treat for yourself or a loved one. It has a metallic silver glass holder with a textured finish, and a triple wick that burns for up to 70 hours. The candle is wrapped in a ribbon and presented in a velvet pouch, adding a touch of glamour to your home.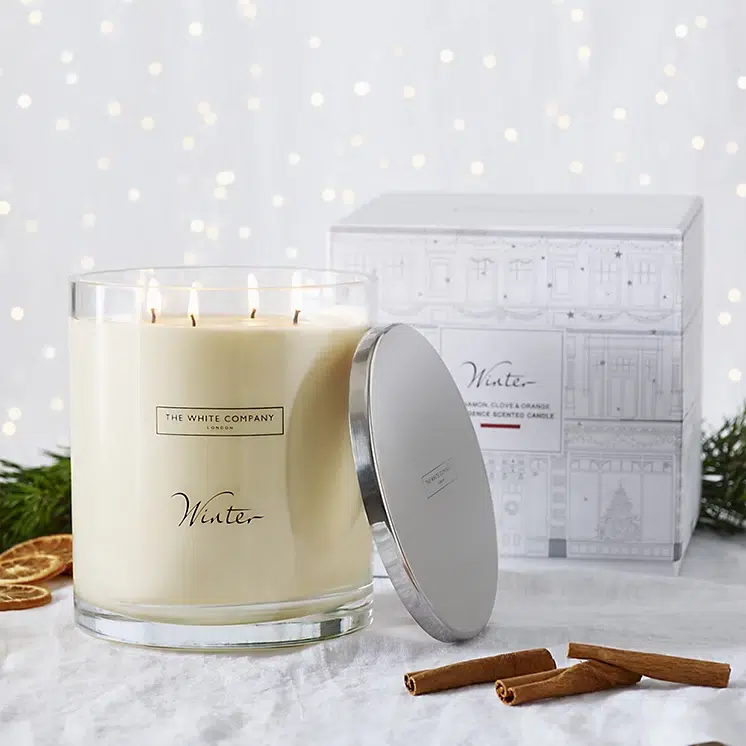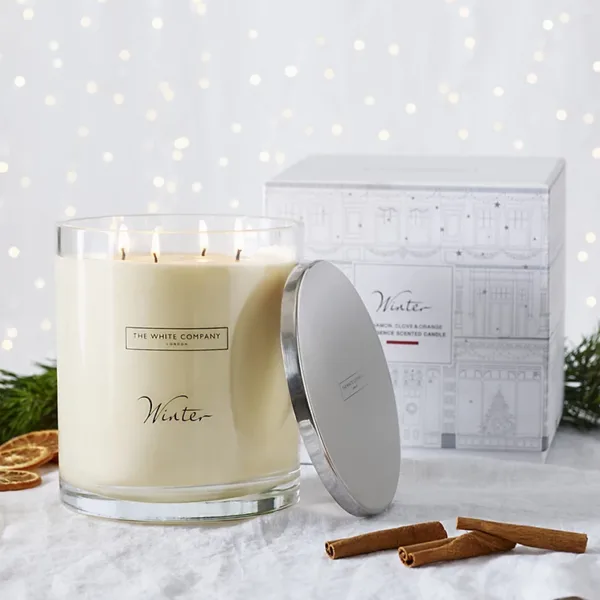 These candles are not only gorgeous to look at, but also fill your space with a warm and inviting aroma that evokes the magic of the season. Whether you choose one or all of them, you'll be sure to enjoy the cosy glow and the festive mood they create.
Price Updated 18, November, 2023 by Admin