If you're looking for a smart way to control your heating and save money on your energy bills, you might want to consider the TADO Wireless Smart Thermostat Starter Kit V3+ with 8 Smart Radiator Thermostats. The kit allows you to manage your heating from anywhere on your smartphone, tablet, or PC, and works with most old and new heating systems.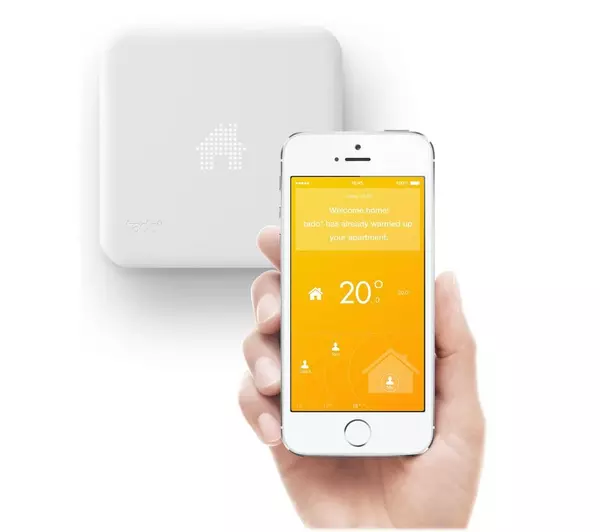 The kit includes one wireless smart thermostat and eight smart radiator thermostats, which replace your existing thermostatic radiator valves (TRV) heads. You can fit them to almost any radiator valve directly or with an adapter. They can even be mounted vertically or horizontally. The wireless smart thermostat connects to your boiler via a wireless receiver, and lets you control the hot water as well.
The smart radiator thermostats let you control each radiator individually, ensuring each room is a comfortable temperature. You can set smart schedules for easy 24-hour heating control, or manually adjust the settings from the thermostat itself or from the tado° app. The app also shows you the current room temperature, heating activity and gives you insightful reports on your energy savings.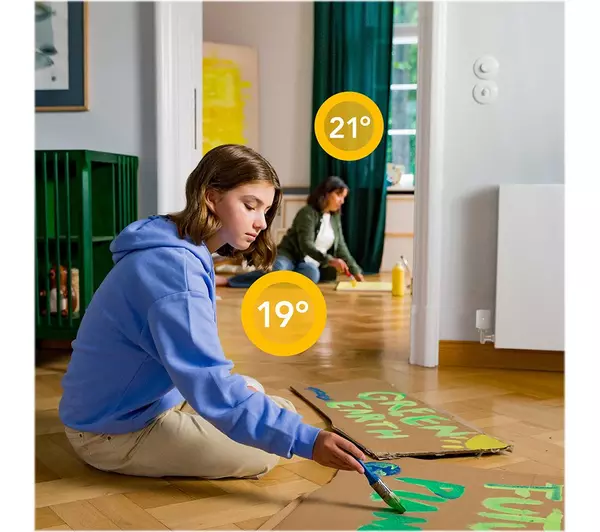 One of the best features of the tado° system is that it uses geofencing technology to adapt your heating based on your location. It can turn down the heating when the last person leaves the house, and start heating up when someone heads home. This way, you can save money by not heating an empty home, and always come back to a cozy house.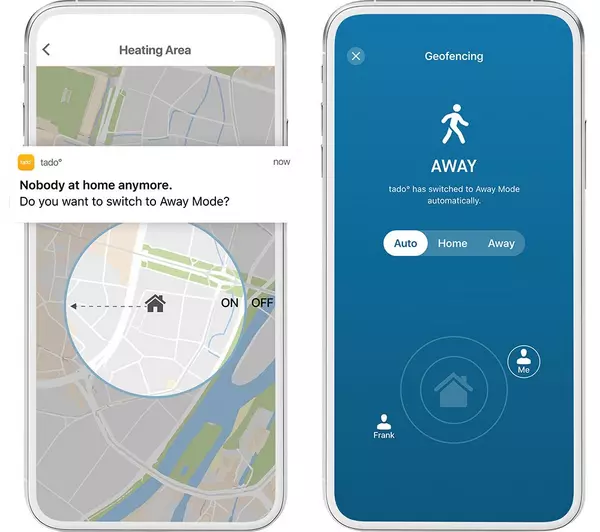 Another smart feature is that tado° uses the local weather forecast in real time to control your heating. For example, it will heat less on a sunny day, or more on a cold day. tado° also learns how fast it takes for the home to heat up and cool down, and adjusts the heating accordingly. This ensures that your heating always starts at the right time and runs efficiently.
tado° also works with smart home voice assistants, such as Amazon Alexa, Google Assistant, and Siri, for hands-free control of your heating. You can also create applets with IFTTT to connect with other applications and smart devices. You can set up an applet to turn on a smart light when the heating is on, or to send you a notification when the temperature drops below a certain level.
tado° claims that it can reduce your heating bill by up to 28%, meaning that the average homeowner can save over £200 annually. It also offers an optional subscription service called Auto-Assist, which automates some of the features such as geofencing and open window detection, and gives you access to more skills such as Care & Protect and Energy IQ.
Installing the tado° system is easy and does not require any professional help. You just need to connect the Internet Bridge to your router, which communicates wirelessly with your smart thermostats. Follow the online installation guide to replace your existing radiator valves with the smart ones. The guide will show you how to do it step by step without losing any water.
The TADO Wireless Smart Thermostat Starter Kit V3+ with 8 Smart Radiator Thermostats is a great solution for anyone who wants to have more control over their heating and save money on their energy bills.
Price Updated 18, November, 2023 by Admin