Oktoberfest runs from 17 Sept to 3 Oct and is a traditional German affair which is why we have chosen a great array of popular German beers you can enjoy. These beers have a good alcohol content and taste amazing. Full of substance these beers will get your Oktoberfest celebrations off to a great start.
OKTOBERFEST MEGA-PACK (15 BEERS) – £45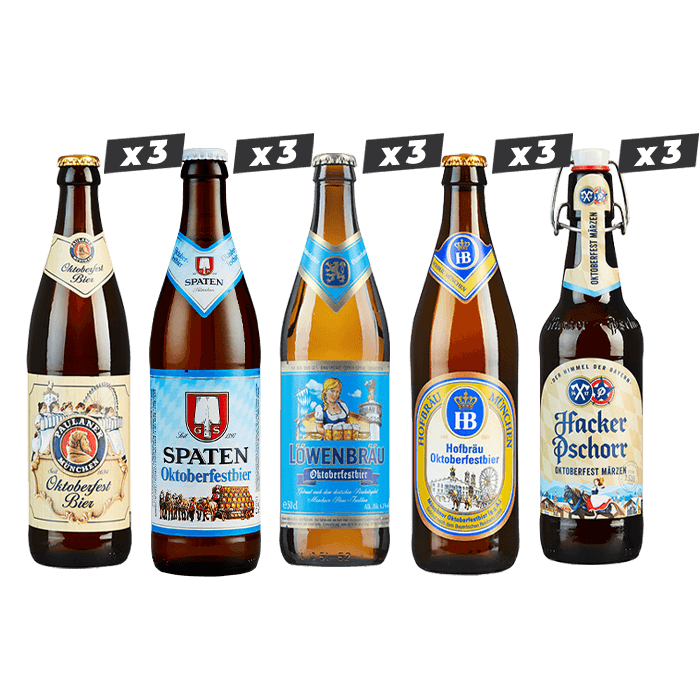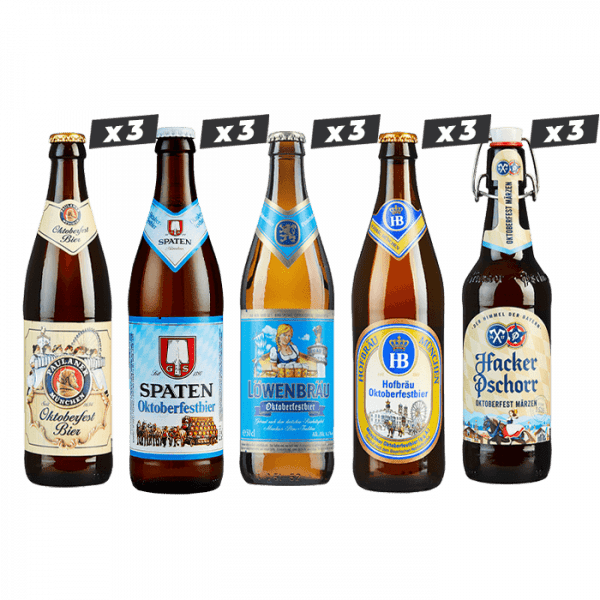 This great bundle has 15 beers 500ml beers that range from 5.8% to 6.3%. The mixed case includes 3 x Spaten Okotberfest, 3 x Lowenbrau Oktoberfest, 3 x Paulaner Oktoberfest, 3 x Hofbrau Oktoberfest, 3 x Hacker-Pschorr Marzen Oktoberfest. If you order over £50 free delivery is available (terms apply).
ULTIMATE OKTOBERFEST PACK (24 BEERS) – £65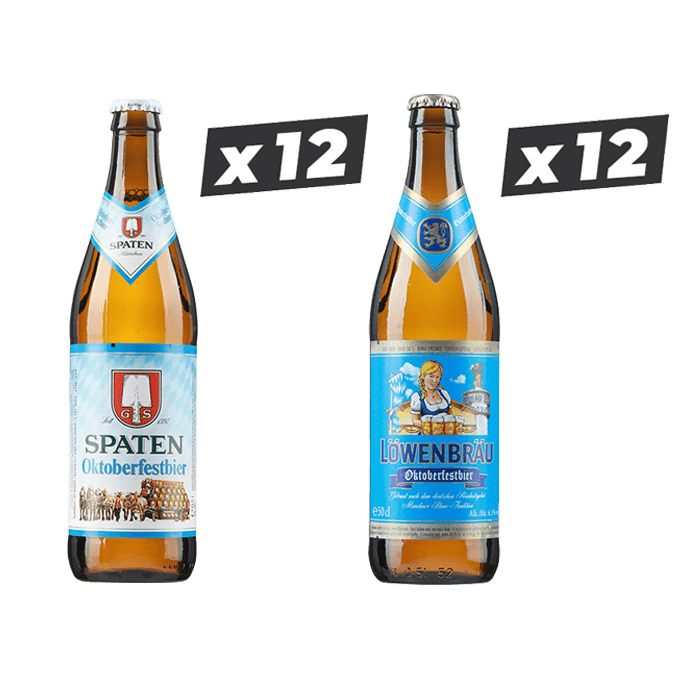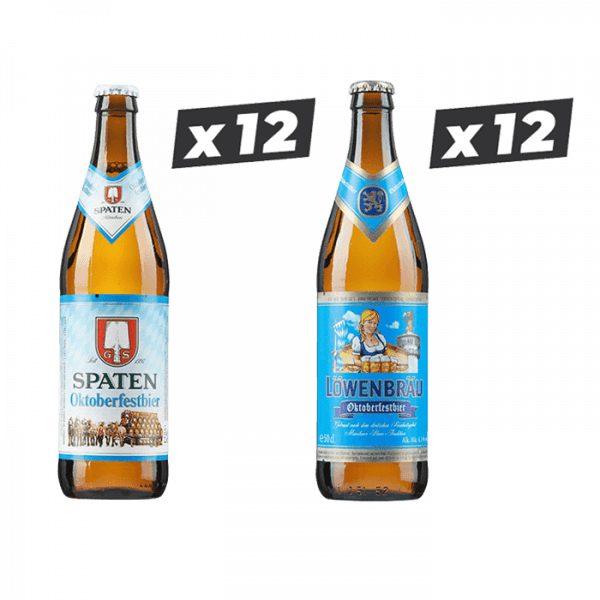 Get the friends around and enjoy a crate of 24 beers for your Oktoberfest feast. This mix contains 12 x Lowenbrau Oktoberfest and 12 x Spaten Oktoberfest.These are two special 500ml beers that have been created especially for Oktoberfest 22. If you order over £50 free delivery is available (terms apply).
OKTOBERFEST BEER MIXED CASE (10 BEERS + STEIN 1L) – £36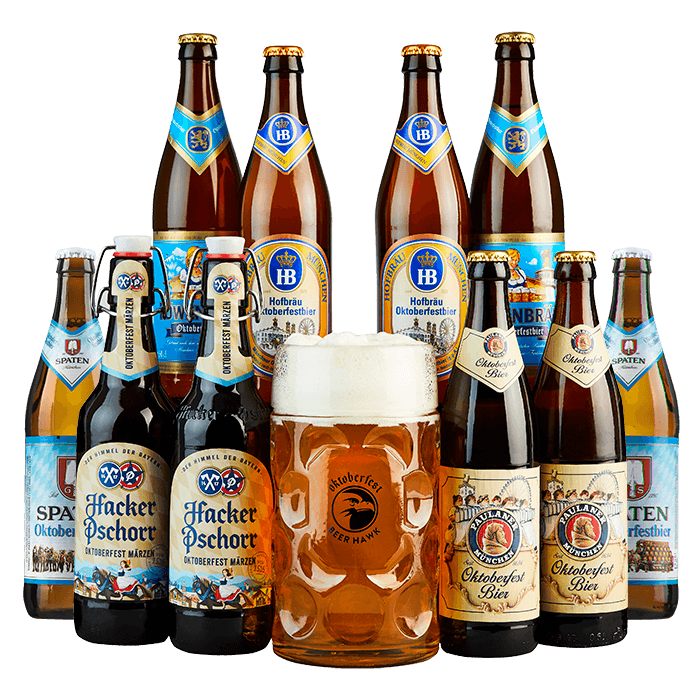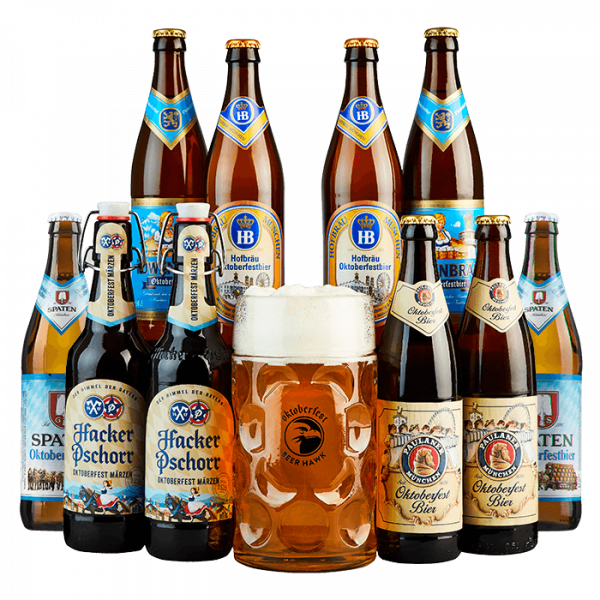 If you don't have a stein then don't worry you get a 1 litre one with this mix, and yes the beers to. Enjoy a crate of 10 500ml specially crafted beers for Oktoberfest. This pack makes it easy to celebrate Oktoberfest in style. If you order over £50 free delivery is available (terms apply).
Paulaner Weissbier – 5L Draught Keg – £28.99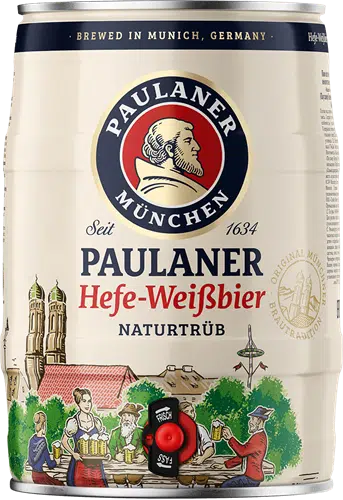 Before the stock runs out, get your hands on a great traditional German wheat beer 5L Keg. The keg does not need any special equipment and can be chilled at home and served straight off from the integrated tap. It is a fresh fruity beer garden classic that is simply perfect for Oktoberfest with friends and family. As a bonus this 5L beer keg will stay fresh for 30 days from opening, if it lasts that long.
Paulaner Keg Pack with

Can

& Stein – £49.95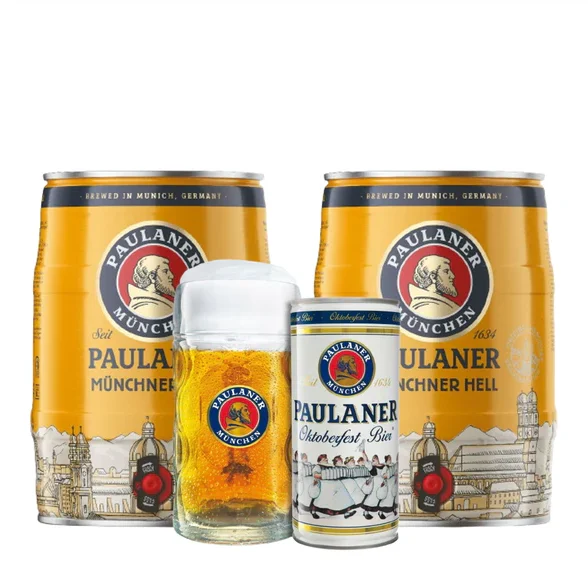 Enjoy 11 litres of of superior German beer with a complimentary 1 litre stein this Oktoberfest. The Bavarian beer in the 5l kegs has an ABV of 4.9% which makes is smooth refreshing beer that is perfect for all tastes.
Price Updated 18, November, 2023 by Admin