No one likes to waste time and what better way to save on precious minutes than to utilise some of the best kitchen gadgets out there. We have searched through a great many online stores to bring you a great selection of out Top 30 Kitchen Gadgets That Will Save You Time In 2023.
In-Car or Van Takeaway Dip holder – £3.45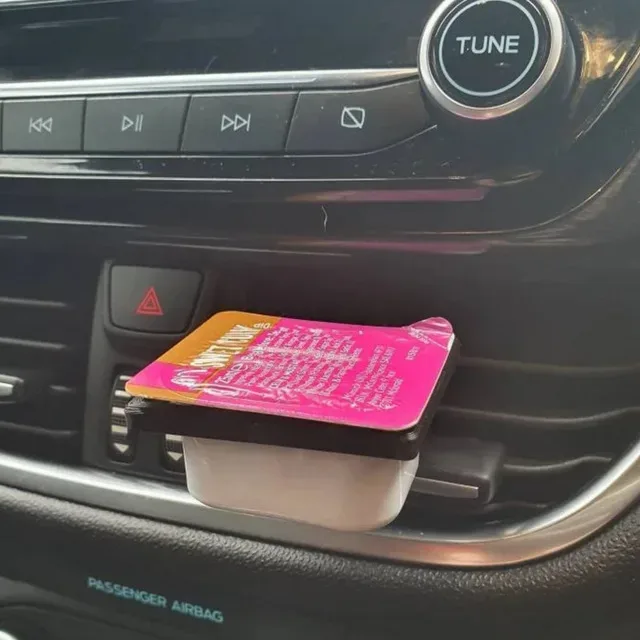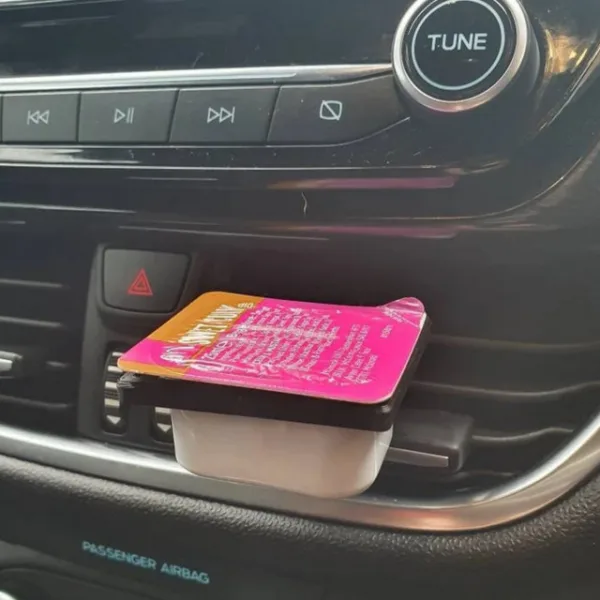 We all know how tricky balancing your take away dip and your food and drink is in your car. Make life easier with the vent mounted dip holder from Etsy.
More Info & Buy Now
Herb Stripper – £8.72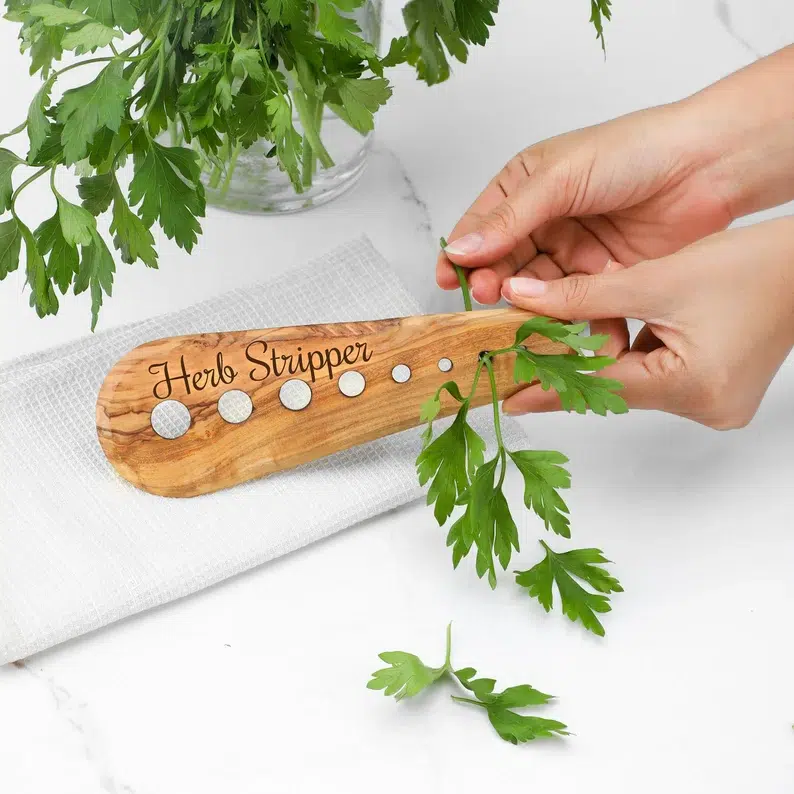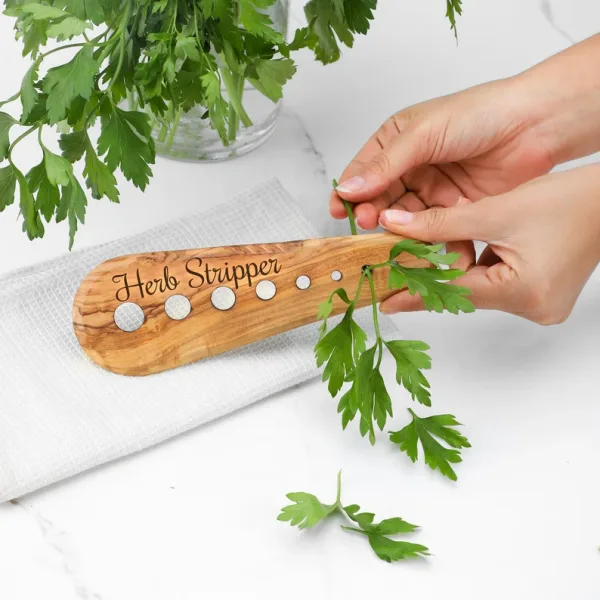 You no longer have to fiddle around with chopping herbs and separating leaf from stem. Simply use the herb stripper, feed your herb stalk through the device and pull. From Etsy.
More Info & Buy Now
Digital Food Thermometer – £5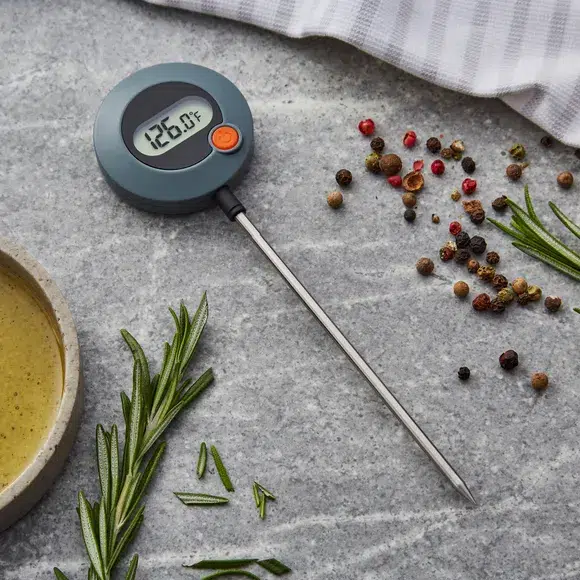 If you want to make sure that your BBQ meat or oven roast is to the perfect temperature then you will need this cooking thermometer from Dunelm.

More Info & Buy Now
Handled 2.5L Salad Spinner – £15
No body wants soggy salad. Now you can have super crispy salad with the help of the handheld salad spinner from Dunelm.
More Info & Buy Now
Ice Crusher – £20
As the weather starts to warm up you will want to start adding some extra cool to your drinks. Get a helping hand with the powerful ice crusher that is great for alcoholic and non-alconolic drinks from Dunelm.
More Info & Buy Now
Food Umbrella Cover Set – 1 Jumbo and 3 Standard – £19.95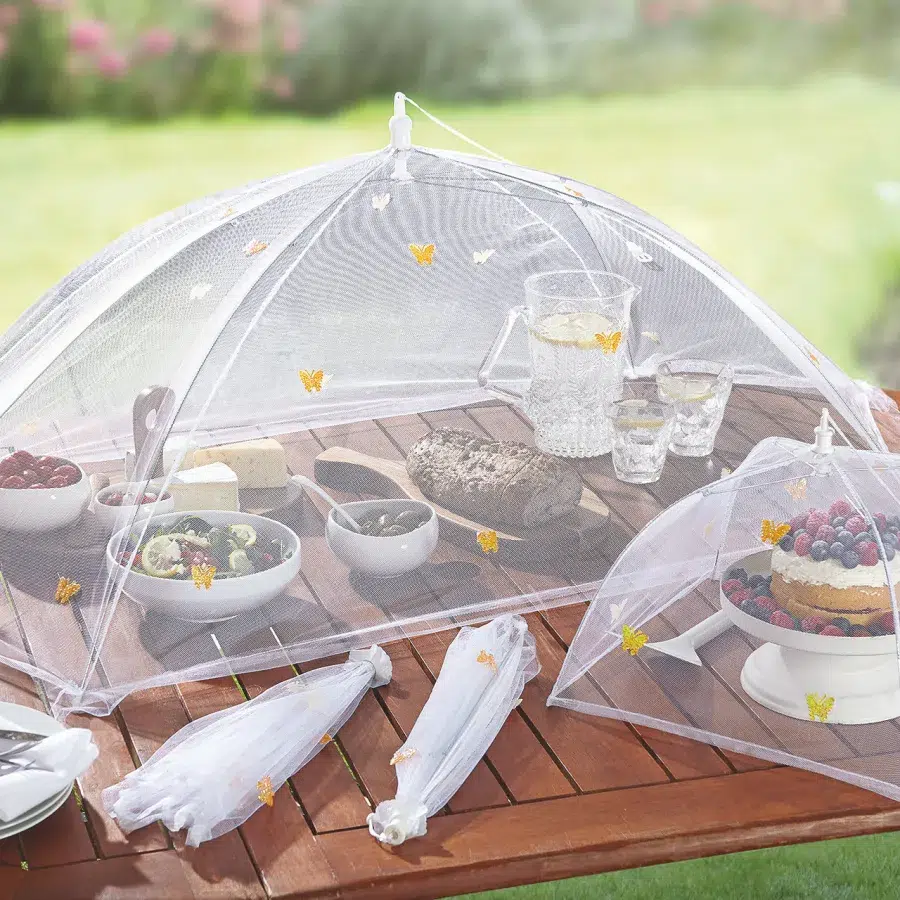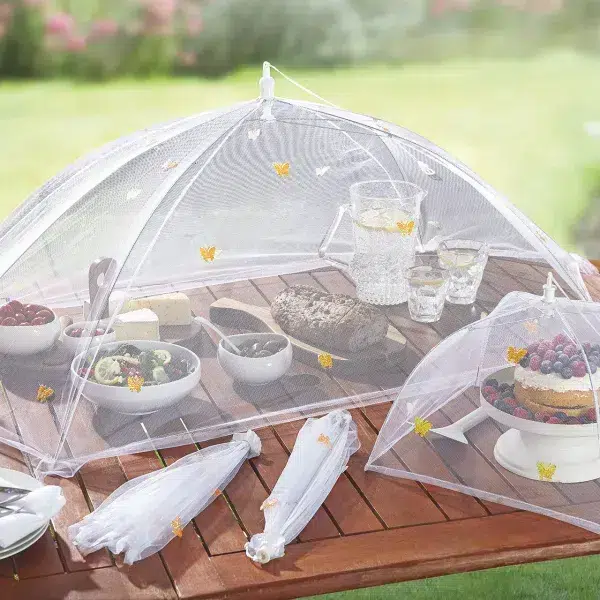 As the picnic seaton starts and al fresco dining is coming back you will want to protect your food. Wat better way than with a set of mesh food covers from Scotts of Stow.

More Info & Buy Now
Silicone Stretch Lids – Set of 6 – £14.95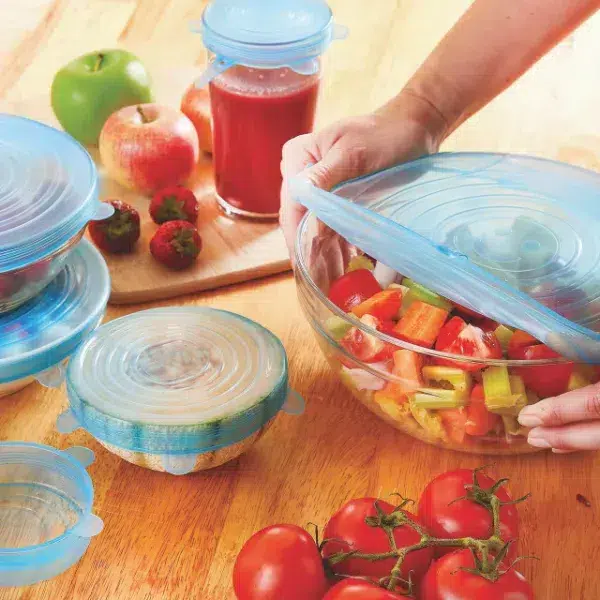 If there is one gadget you need it is a set of these. How often do you look around for a scrap of tin foil or a small cut of cling film? look no further with these stretchy lids that will cover anything you need in the kitchen.  from Scotts of Stow.
More Info & Buy Now
Extra Long Oven Gloves – £24.95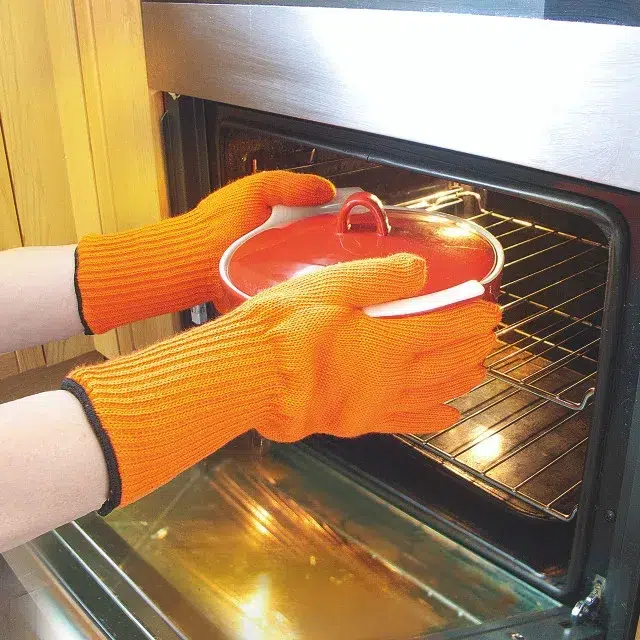 When traditional oven gloves are too thick and cumbersome and a tea towel is too tin you need something else. These oven gloves allow for easy movement and provide you with excellent protection as you lift hot items out of the oven or grill. From Scotts of Stow.
More Info & Buy Now
Slush Puppie Ice Cream Maker – 50.99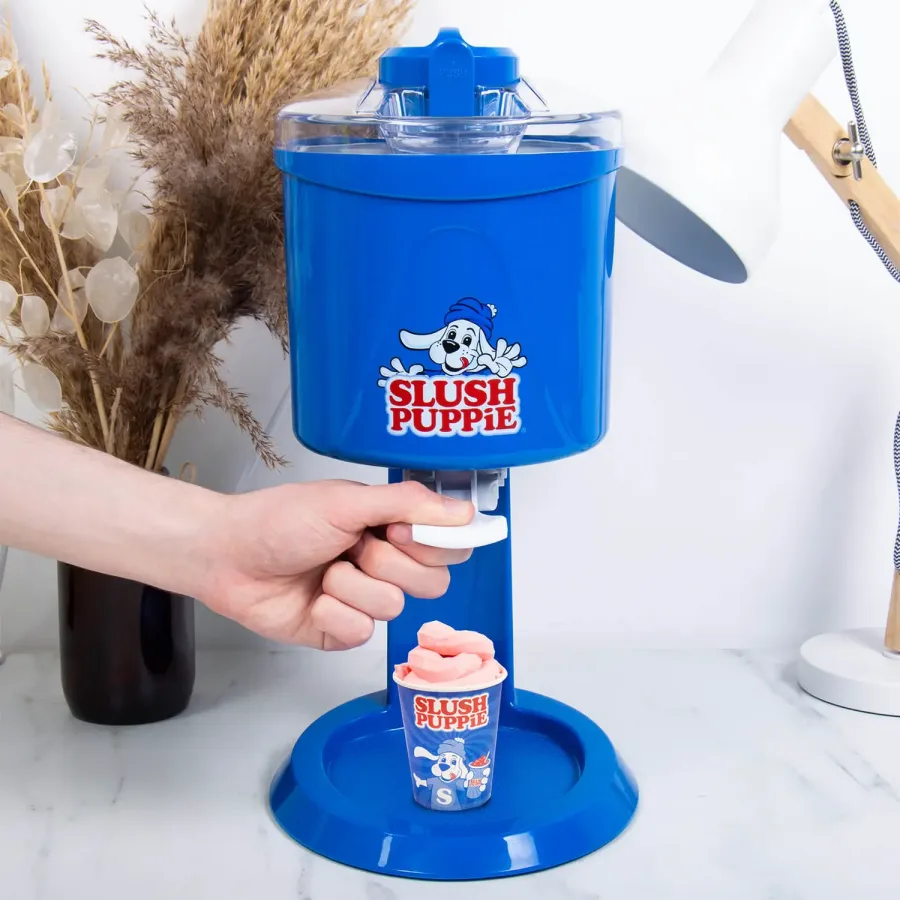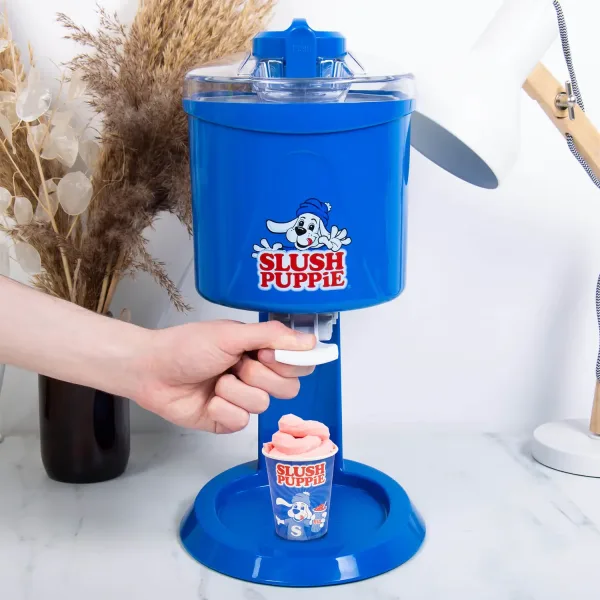 Who doesn't want ice cream on tap? Well with the Slush Puppie you can have ice cream whenever you want. As an after dinner pudding or as a pick me up you will be grateful that you invested in this. From IWOOT.
More Info & Buy Now
Toastie, Waffle & Panini Maker – £29.99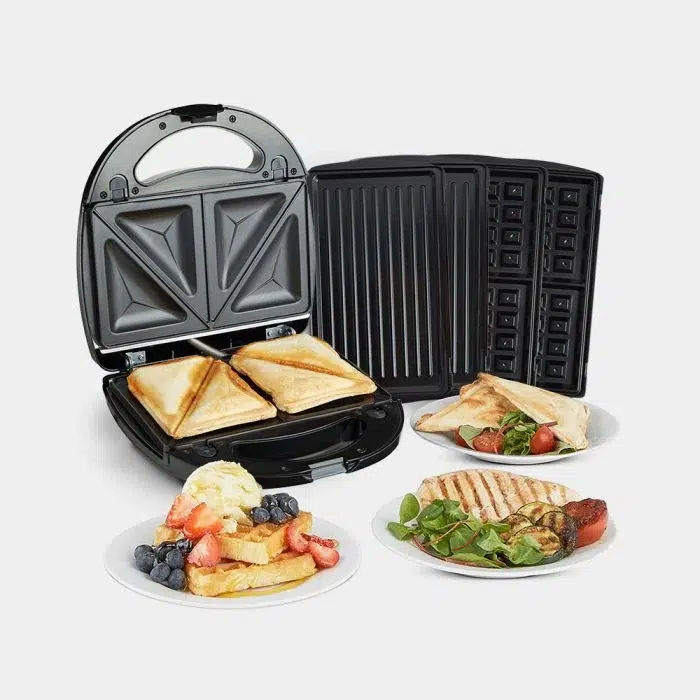 What will you have for breakfast, lunch and dinner? Why not get those greens in you with the super efficient and convenient all in one Toastie, Waffle & Panini Maker. A simply way to feed the family from VonShef.

More Info & Buy Now
Retro Popcorn Maker – 34.99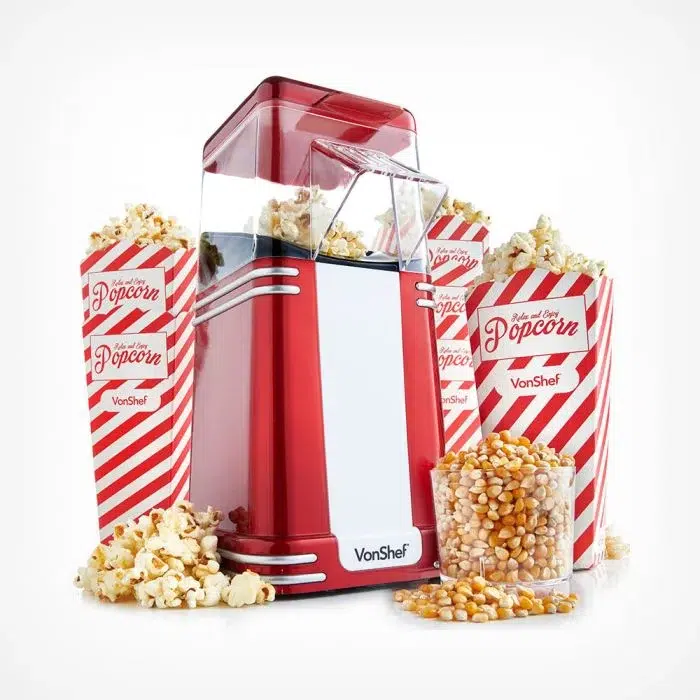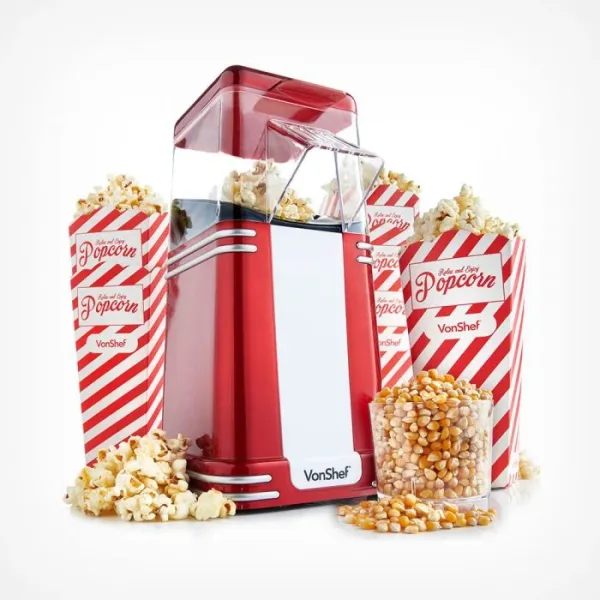 What a great way to enjoy a healthy snack at home. Curl up in front of your favourite film, or tv series with a selection of homemade popcorn from VonShef.
More Info & Buy Now
5pc Airtight Storage Containers – £9.99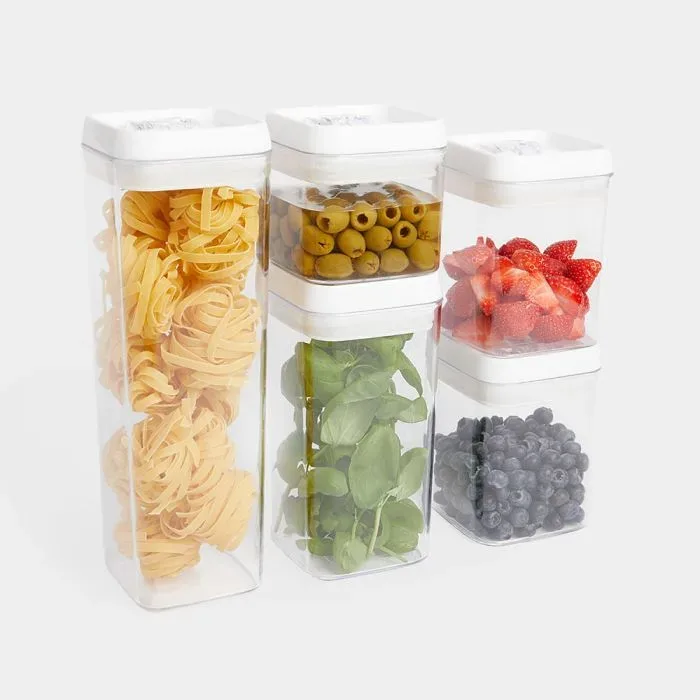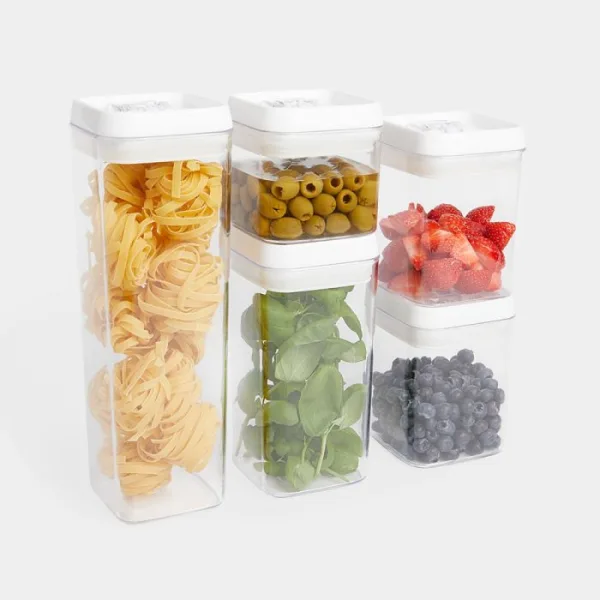 Keep your pasta, fruit and nibbles fresher for longer whilst stored in their own air tight containers from VonShef.

More Info & Buy Now
AnySharp Knife Sharpener

– £10.76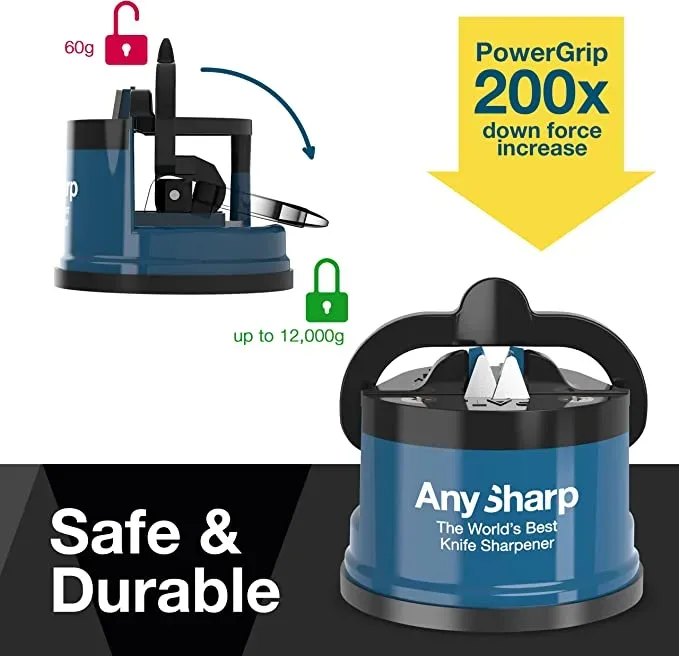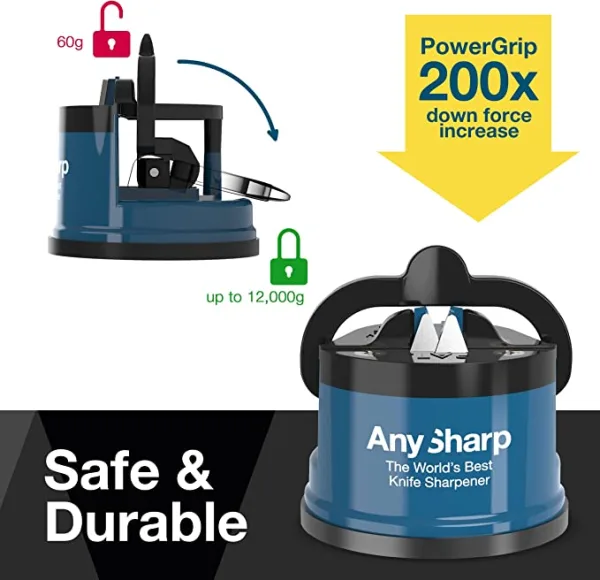 If there is another tool you need in your kitchen. It is a competent knife sharpener. It takes seconds to suction fix and a few seconds to sharpen your knife. A great sharpener that I have had for years and has not let me down. From Amazon.
More Info & Buy Now
Zwilling Fresh & Save Wine Sealer (Pack of 3) – £12.95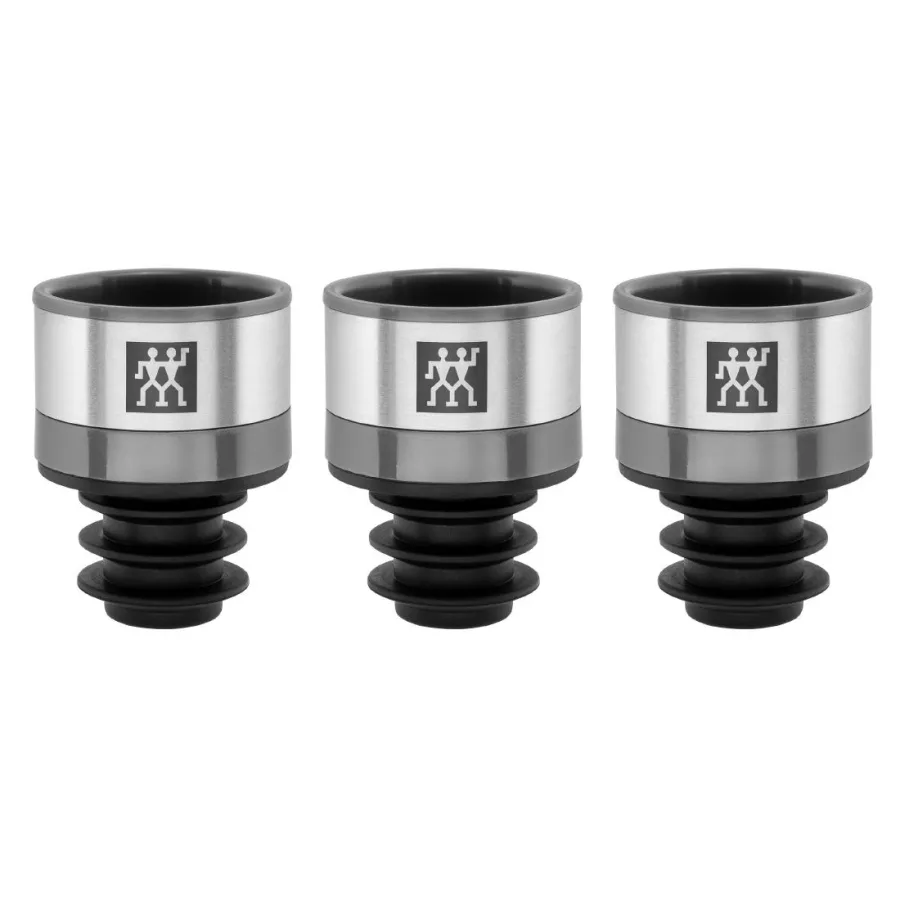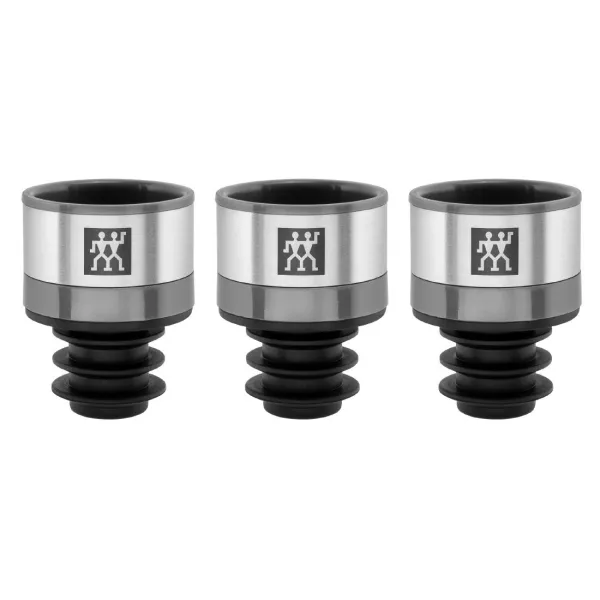 You do not have to finish the bottle off. In the rare occasion when this might happen you want to ensure that when you revisit it, it will be a s fresh as when you opened it. Now you can with the wine sealer from Nisbet.
More Info & Buy Now
Personalised Enamel Snack Pot – £20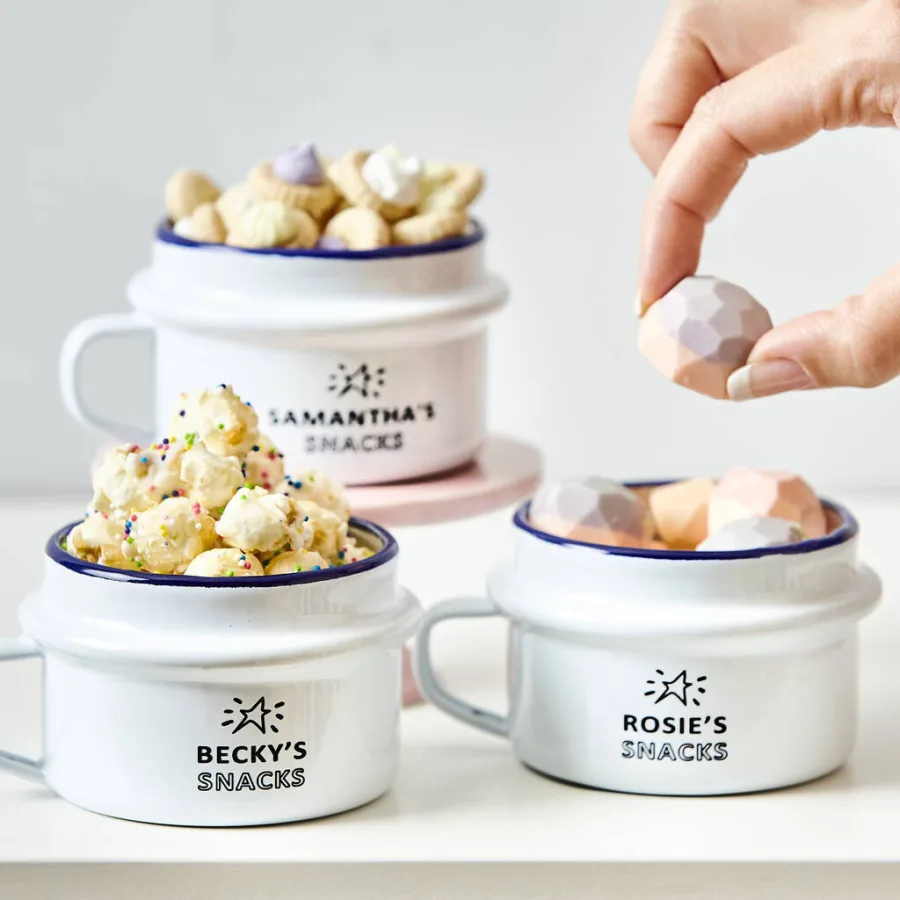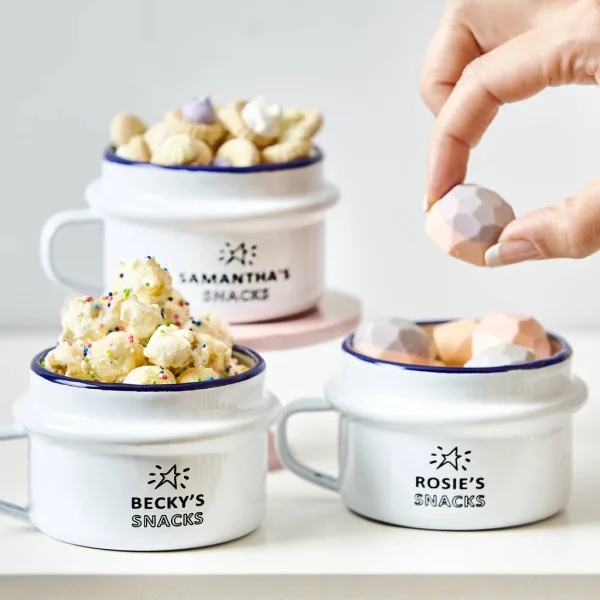 What a great gift idea for the weekly film night with friends a family. If you do not want to get your treat mixed up why no get yourself your own personalised snack pot from Notonthehighstreet.
More Info & Buy Now
Price Updated 18, November, 2023 by Admin