Sun loungers come in all shapes and sizes. You have ones made of rattan, metal and wood that you will feel at ease with whilst you can swing away a hot Summer afternoon. Some just come with a basic frame and supper, whilst others come with pillows and memory foam mattresses. There are also a multitude of hanging chairs. These come with either a designated frame or you can hang them from a tree of other support of your choosing.
Below is our top choices for the ultimate in Sun Loungers and Hanging Chairs for 2021.
Kangaroo recliner Set – £699
From The Garden Furniture Centre, this set just look fantastically relaxing. The two chairs are made from Iroko hardwood that makes them look attractive. The reclining cushions fasten neatly onto the wooden frame and are designed to hug and support your body as you relax. The set comes with two chairs and a side table that is also made from matching Iroko hardwood.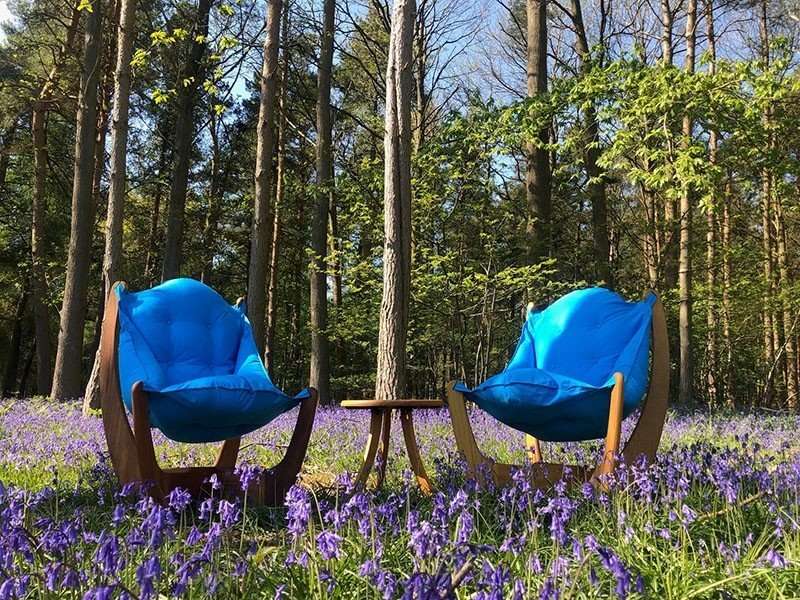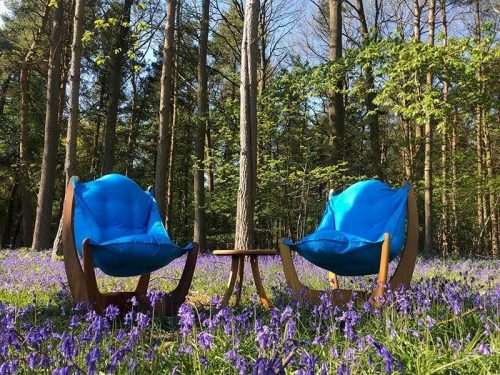 From The Garden Furniture Centre, this is your more traditional sun lounger that has a synthetic rattan frame that is raised on four metal legs. The Tahiti comes with cushions that are covered in a UV protected fabric of your choice. A definite relaxation piece with a colourful twist.
From The Garden Furniture Centre, this is a slimline all weather lounger that is perfect for beside the pool when wet swimmers need to relax. The high tenacity polyester yarn body is tough and quick to dry when wet.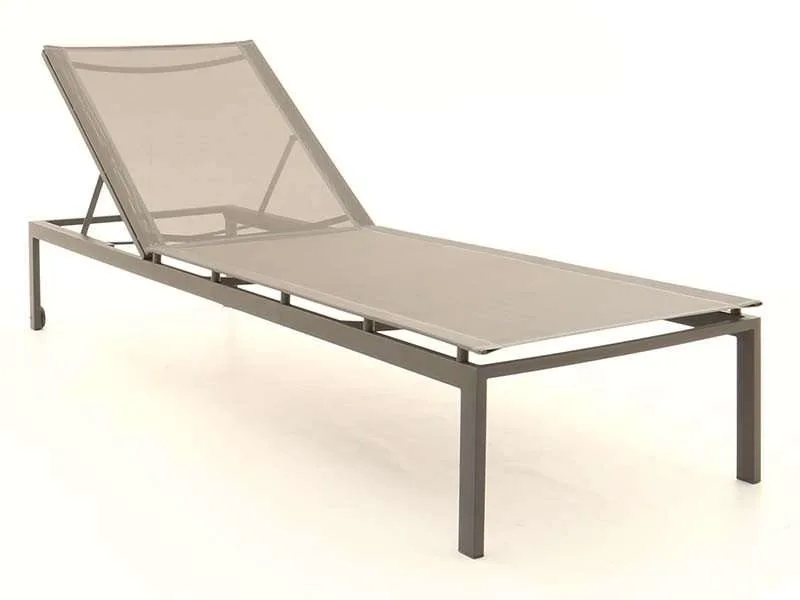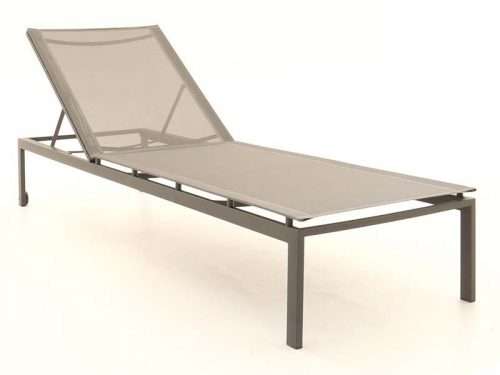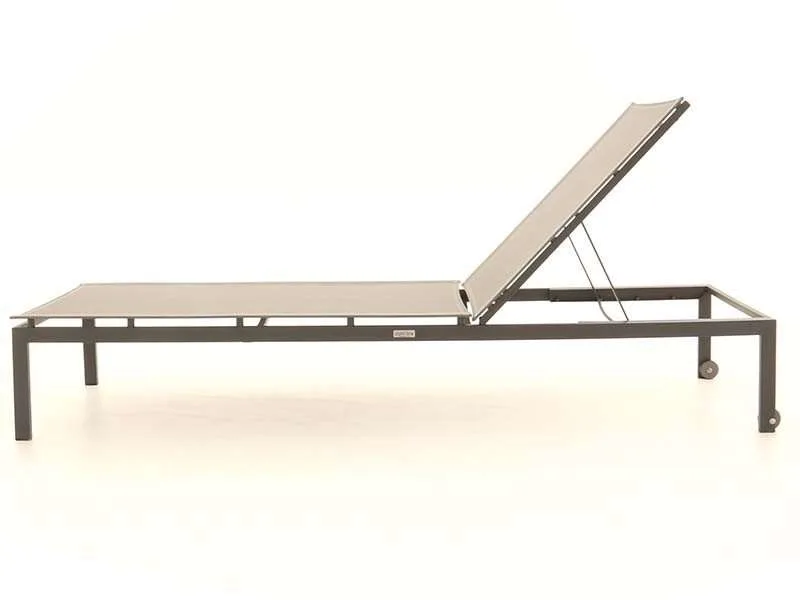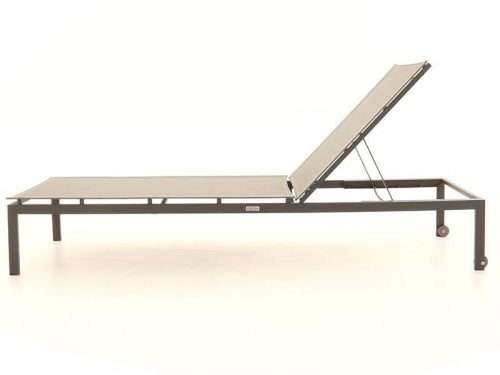 Encore 4 Seat Sofa – £1875
From Moda Furnishings, the lounger combo is stylish, luxurious and practical. The set includes two sun loungers and two slip under side tables. The set can be adjusted to have side by side loungers, a large day bed or individual sun loungers with central tables. To boot you can even transform the two loungers into one luxury 4 seat sofa with side tables. A versatile seating solution for your patio area.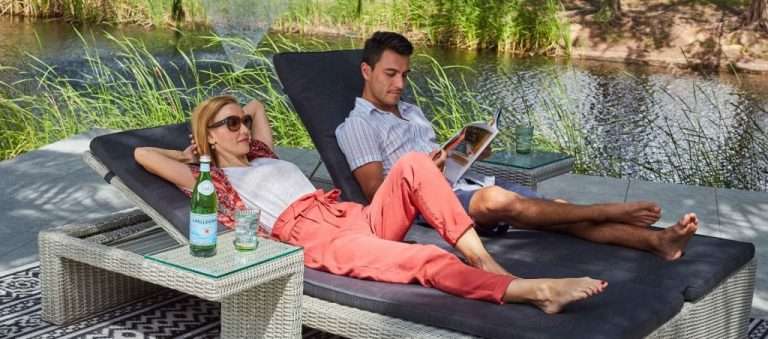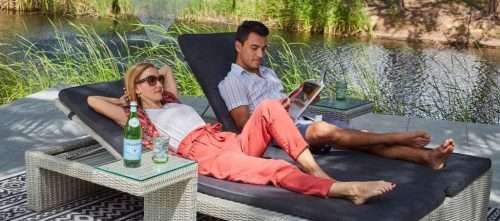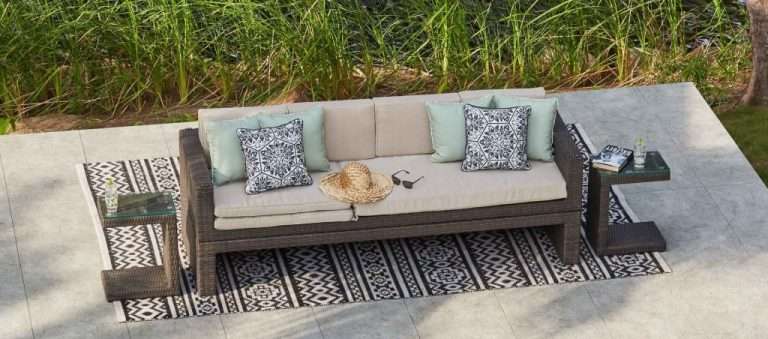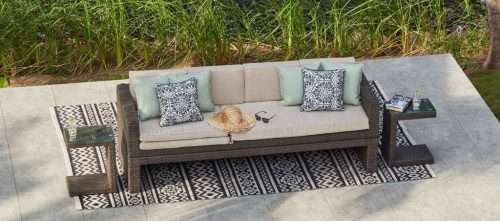 From Made in Design, the Lamzac is a portable air filled sun lounger that you can carry on your back and set up in a few seconds. Simply open the end, scoop in some air and seal up. Because it is lightweight you can carry it to where you are going, knowing that when you arrive you will be the most comfortable person around.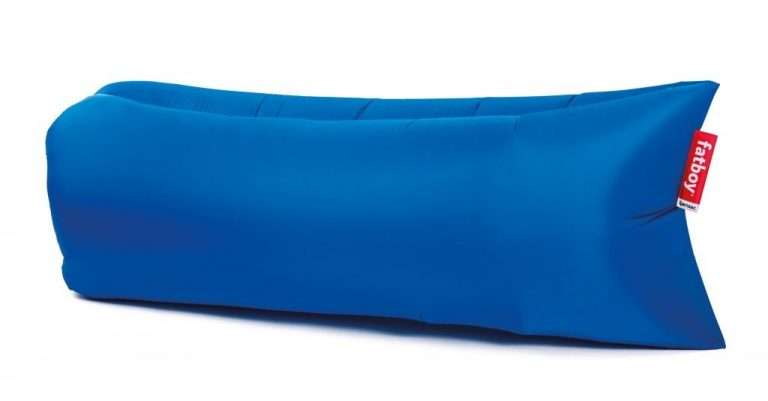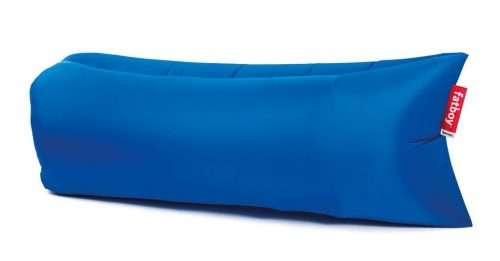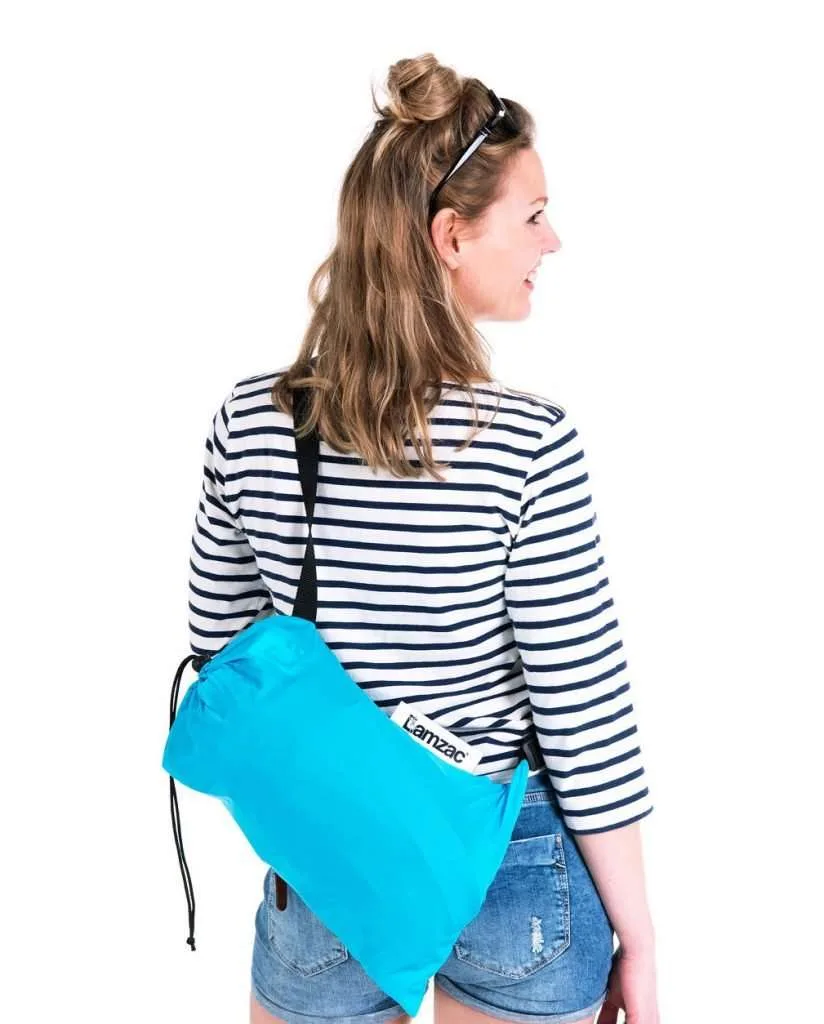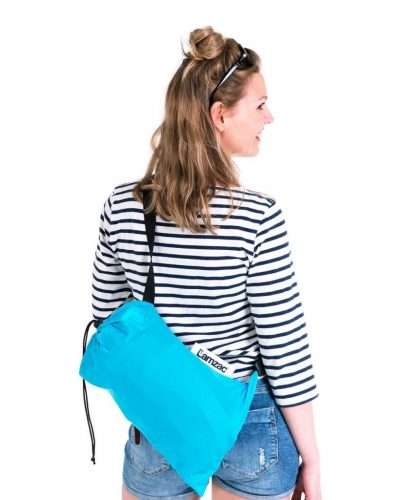 From Made in Design, this is a definite hut on legs. If you have every wanted a tree house, but just don't have a big enough tree, this is for you. The canvas is water, mould and UV resistant for peace of mind. If you or the children want a little away time, this is for you.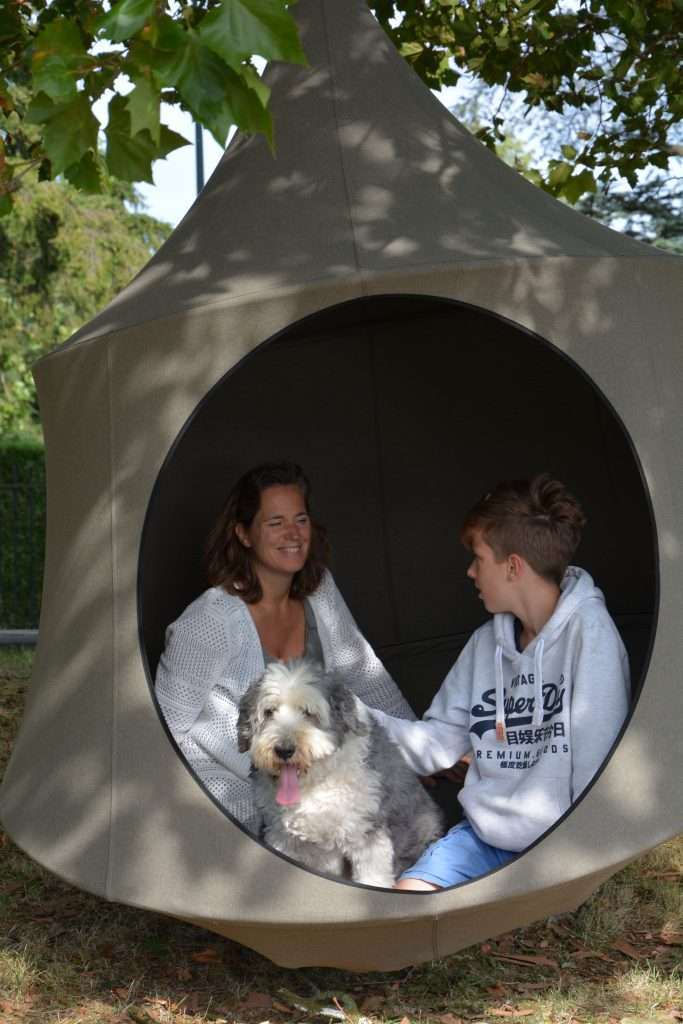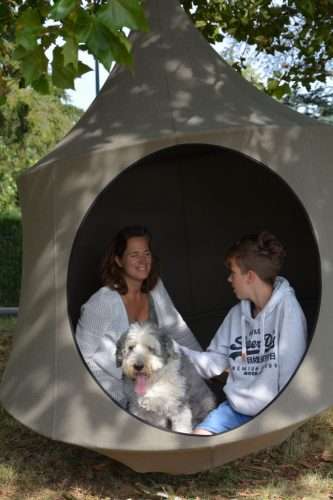 From Made in Design, the Cacoon is a staple hanging chair that is made from a toughened poly/cotton fabric. The hanging chair can be hung from a dedicated frame or from a thick tree branch. If inclement weather does arrive it is easy to collapse and take inside until it is needed again.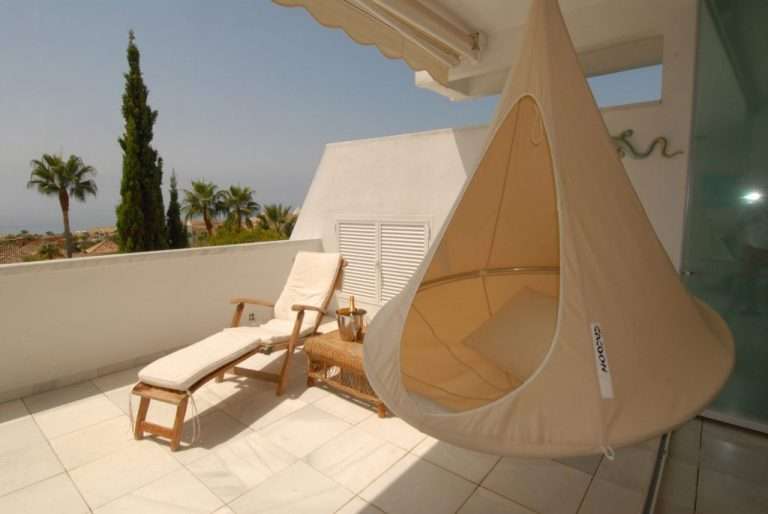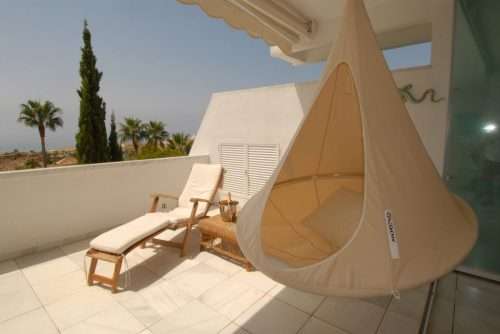 Price Updated 20, November, 2023 by Admin