Game of Thrones is obviously one of the most watched TV series in recent years. With the new series coming out next year we have found the perfect Christmas gift idea for any GoT fan.  That might even be yourself. Indulge your House Stark, or House Lannister fancies with a fantastic handmade Game of Thrones Decanter Set with accompanying decanter and glasses.
This particular Game of Thrones Personalised Decanter Set starts from just £19.39 and ca be personalised and added augmented to your hearts content. The exquisitely crafted set can be personalised with a variety of glasses, storage display box and decanter. What better way to watch previous of the new series of Game of Thrones than with your own personalised GoT Decanter Set,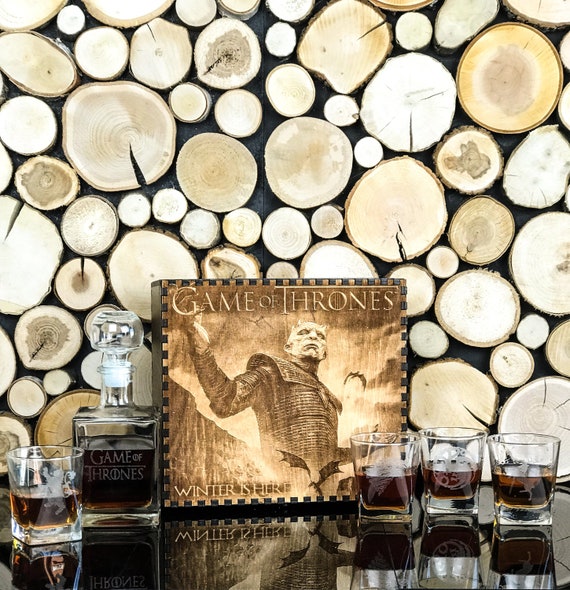 One of our favourite characters, The Night King features on this particular set. Again you can personalise any order with just the decanter or a full set with personalised engraving.
I won't go on, but you get the general idea, Etsy have a huge range of GoT Decanter Sets for whisky, brandy, wine and more. What's more delivery is worldwide from makers all over the globe.