The Most Comfortable Dining Chairs For 2019
When it comes ti fine dining, breakfast, snacking or using your dining table for homework, having a comfortable dining chair to sit on is essential. Here is our pick of the most comfortable and top rated dining chairs around.
Jenkins Faux Leather Dining Chair
Available in a variety of colours. The faux leather Jenkins Dining Chair has a padded seat and back along with slightly contoured frame. Don't forget that quite often Dwell have multiple offers available on their site.
Currently available from: Dwell for £119
Dip Dining Chair
The faux leather dining chair features curved back and arms along with padding all around. sit back, relax and place your arms on the armrests after a hearty dinner. The Dip is also available in a variety of colours.
Currently available from: Dwell for £149
Grande Dining Chair
Out of 146 dining chairs on their site, this is by far the most popular, why? The Grande is colourful, ultra-modern and features a cantilever base you can gently rock away whilst you eat. dining chair has a tubular steel frame and strong PVC cover on the seat back and base.
Currently available from: Furniture Village for £119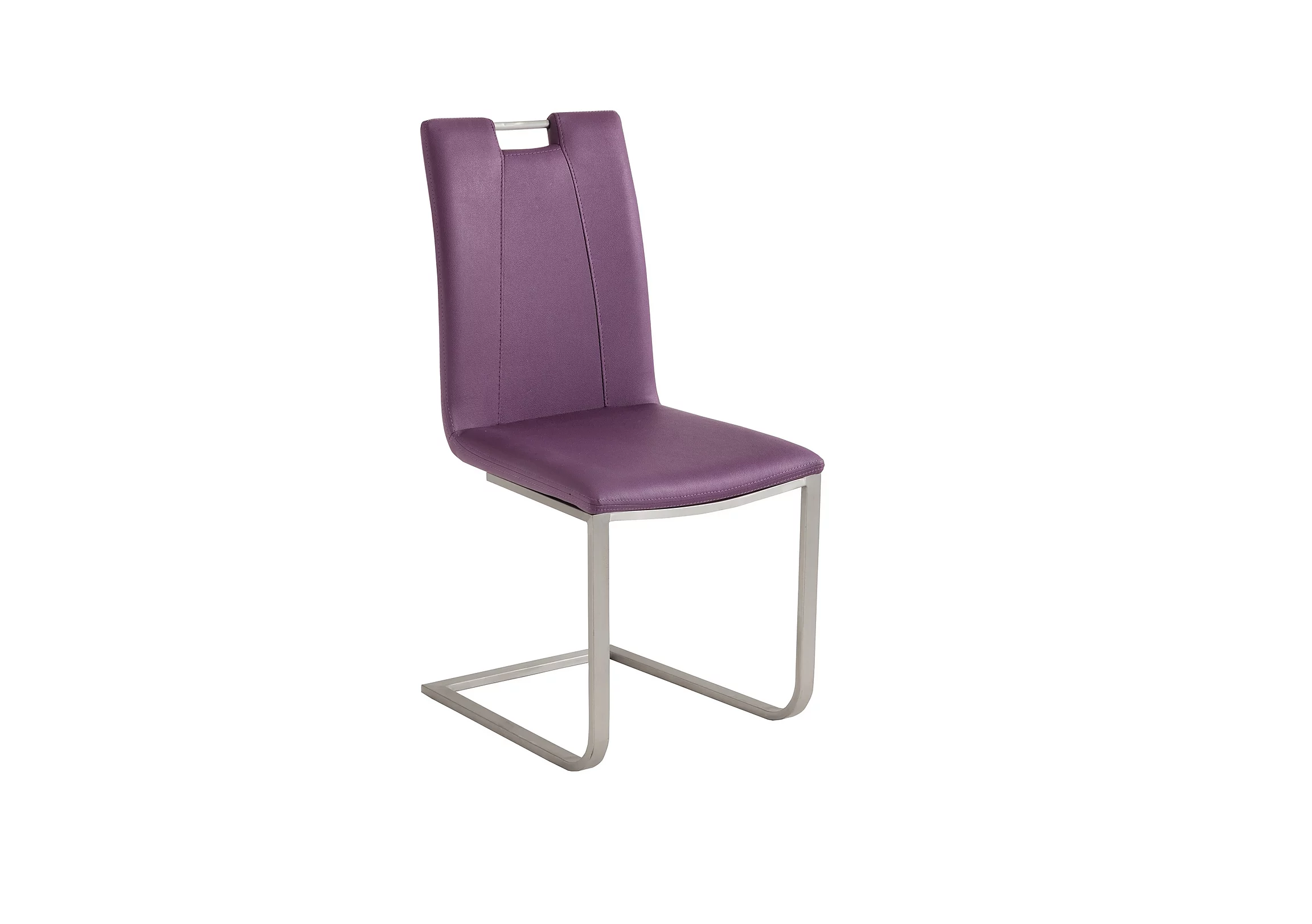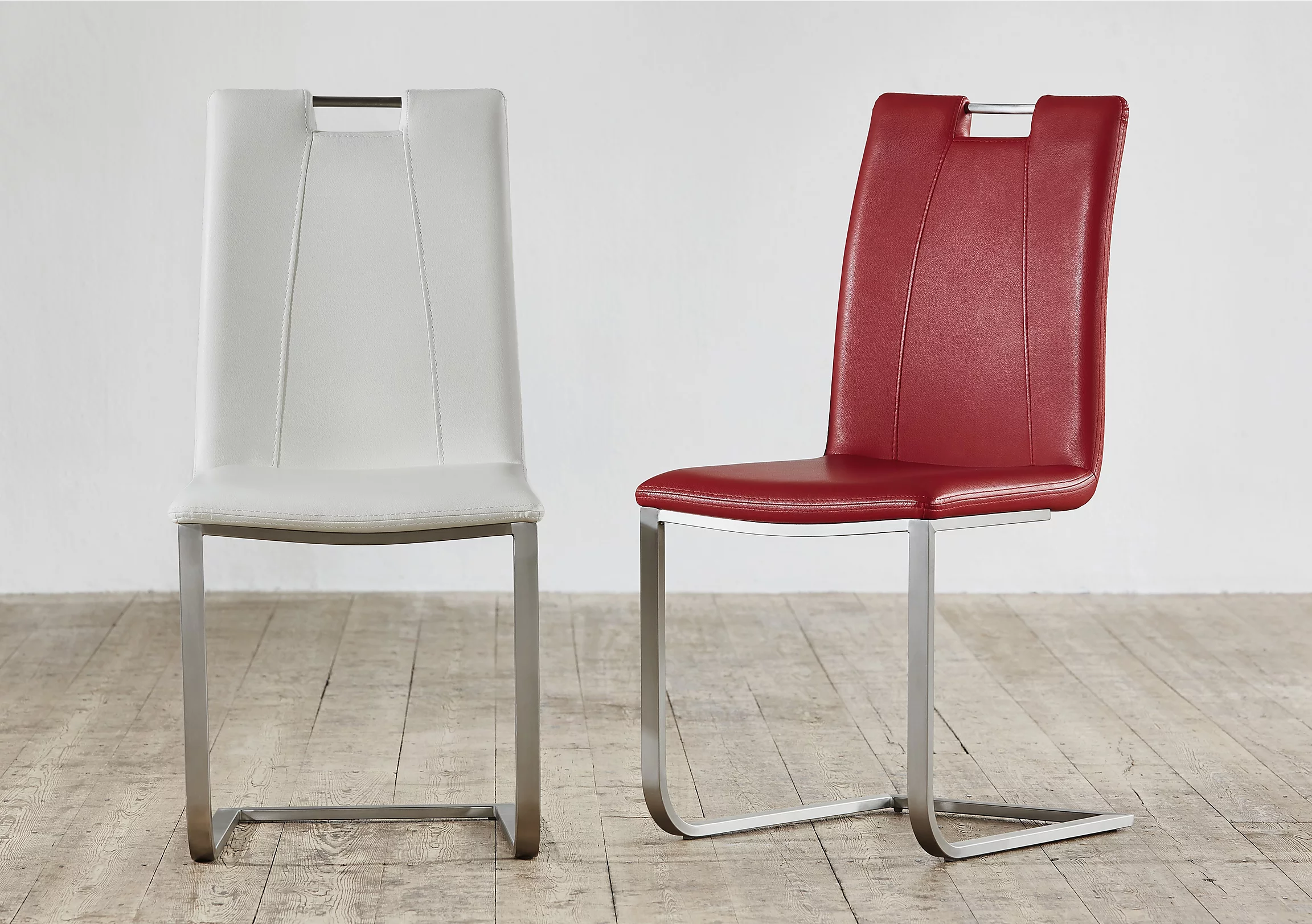 Maison Upholstered Dining Bench
We all know that wooden dining benches were all the rage in 2018. Furniture Village have take that trend and added to it with the upholstered Maison Bench. Large enough for two children or adults, the Maison is padded, angled and supremely comfortable. This will surely add a touch of high glamour to your dining space.
Currently available from: Furniture Village for £419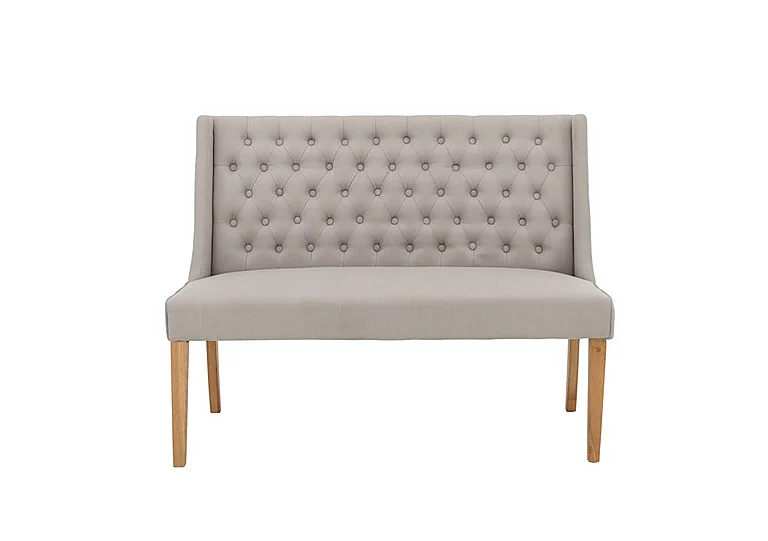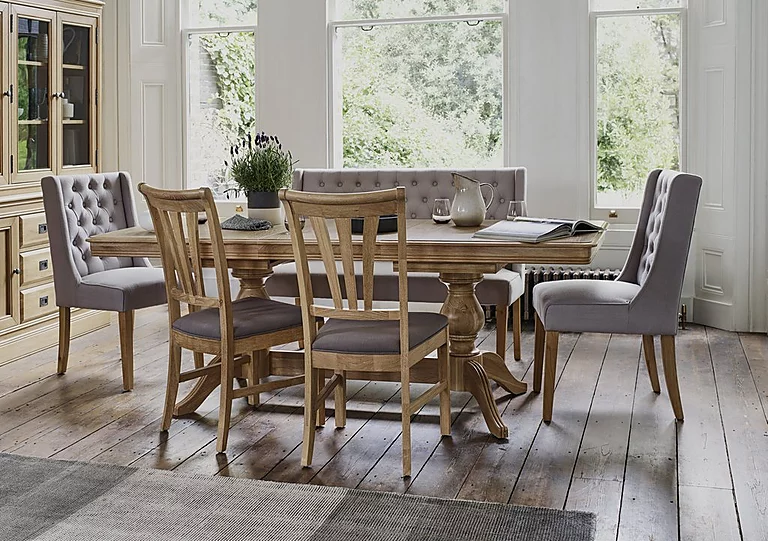 Austin Rollback Dining Chair
Just by looking at it you can tell that the Austin faux leather dining chair has all the comfort you could ask for. A voluptuously padded seat, padded back leading to a scrolled top.
Currently available from: Barker and Stonehouse for £129
Knightsbridge Studded Blue Velvet Fabric Oak Leg Dining Chairs
If you are looking for something slightly more opulent, then the velvet Kightsbridge with tapered rear oak legs is just the ticket. The padded seat and scalloped back make this a a desirable seating solution that all your guests will love.
Currently available from: Great Furniture Trading Company for £300 for 2
Libra Roxborough Mindi Wood Dining Chair
If you are looking for a more traditionally styled dining chair, then the Libra is just for you. The chair features tapered and curved legs along with a vintage linen covering over a padded seat and back.
Currently available from: Homelia for £250