Create the perfect Afternoon Tea event with the help of M&S
Celebrate this very British affair with Marks and Spencer's indulgent afternoon tea ideas. Choose from Mini sweet treats, cakes and sandwiches all washed down with tea or a glass of opulent fizz. M&S's Afternoon Tea treats are the perfect pre-made pick and mix option that will suit all dubbing hosts. here are just a few of the treas in their Afternoon Tea range – Click & collect in a jiffy.
Classic Sandwich Selection (30 Pieces) – £13.50
Start off your Afternoon Tea with something savoury as you welcome your guests into your home. The selection of freshly made Classic Sandwiches include British smoked ham and mustard, chicken and bacon, prawn mayonnaise, cheese and onion, egg and watercress plus BLTs.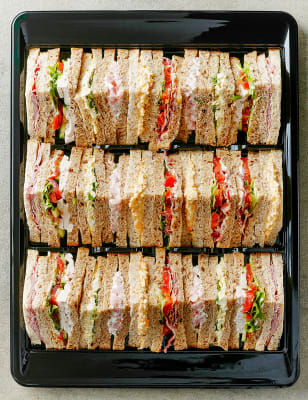 Cheesecake Bites (24 Pieces) – £12.00
Whilst you start off great chit chat with friends get that sweet tooth active with a mini Cheesecake Bite. These are beautifully crafted sweet snacks that come in a delectable selection of mini raspberry and white chocolate cheesecakes and mini chocolate chunk cheesecakes.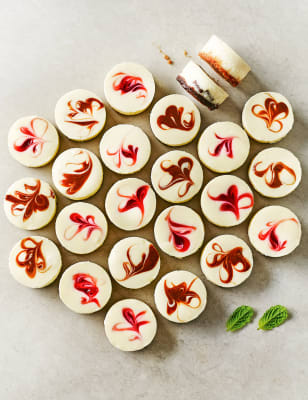 6 White Chocolate & Passionfruit Eggs – Serves 6 (Pre-order for Easter collection 18th-20th April) – £12.00
As the afternoon progresses why not bring out some passion filled eggs. They feature Belgian white chocolate eggs filled with a hidden mango and passion fruit "yolk" centre and dipped in milk chocolate.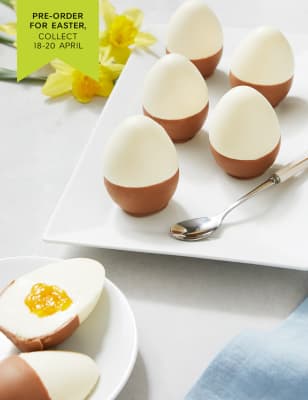 Mini Fresh Fruit Tartlets (24 Pieces) – £12.00
Before the finale why not clear the palette with some fruit tartlets. Mini treats that go down a treat. They are mouth-watering all-butter pastry tartlets, filled with a rich crème patisserie and a colourful selection of fresh fruit.
Flower Festival Cake (Serves 24) – £35.00
The most popular cake in the M&S Afternoon Tea range. This delicious cake is made of four delicious layers of sponge, filled and covered with vanilla buttercream, decorated with beautiful hand piped buttercream flowers and leaves. There is more sweet buttercream than you can shake a stick at.